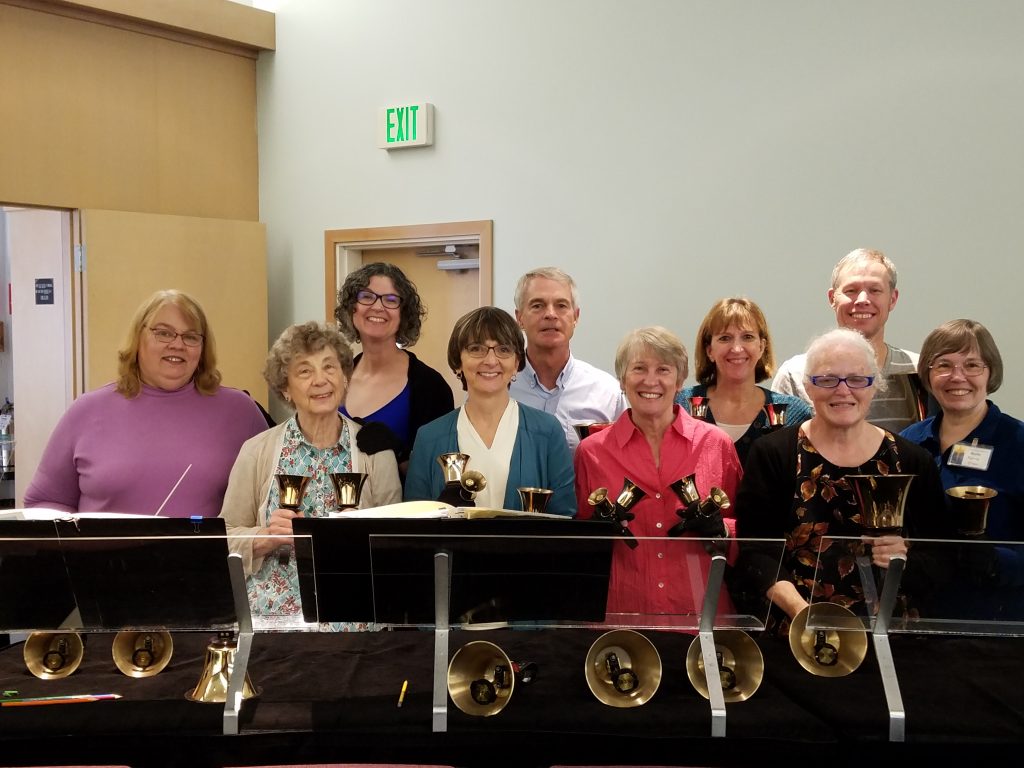 We would love to have your participation in the music ministries here at Emmanuel Church!
In addition to the chancel choir and the handbell choir, there are many ways you can participate in the musical life at Emmanuel. If you play an instrument, you are invited to prepare a piece of special music for one of our worship services. Also, many of our choir anthems have parts for solo instruments. If you sing but don't have the time to commit to the choir, please feel free to prepare a solo song for our services. There are also opportunities to participate in our Summer Special Music series while the choir is on hiatus. We encourage everyone who would like to share his or her talents, to have an opportunity to do so. Join us and help us bring the joy of music to our worship services. Whether you can commit to a group or a one-time performance, share your God given gifts with your Emmanuel family.
Chancel Choir
The Chancel Choir rehearses every Wednesday evening at 7:00 pm and sings in worship the first, third, fourth (and fifth) Sundays of each month (with the exception of summer.) All are welcome to join our musical groups. If you would like to participate in this choir, or provide special music, please speak to our Music Director, Bennett Bailey.
Handbell Choir
The Handbell Choir rehearses every Sunday at 12:15 pm and plays in worship the second Sunday of each month, except July, August and September. If you read music, and would like to join this group, please contact the office.  Cindy Gronbach, is our Handbell Choir Director. Cindy has been the Handbell Choir Director at Savage Presbyterian Church for 21 years. She will continue in that role while leading the EPC Handbell Choir!