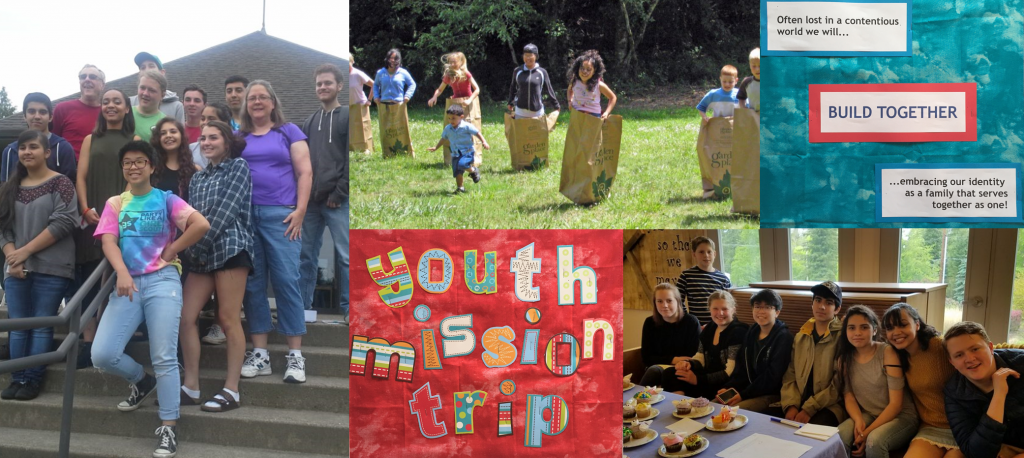 Sunday School – September to June
Sunday School for children 4yrs old through 1st grade is held at 9:30am in classroom 2 and for 2nd through 5th graders in the office conference room. We will learn our Bible lessons through drama, crafts, actions and maybe even some dance too!
Youth Group
High School students are encouraged to participate in a week long summer mission trip, the Sierra Service Project. We also offer fellowship activities  Click here to read more about the Youth Group
Our Church is seeking to become increasingly inter-generational.  Youth are encouraged to take leadership roles in all church activities.